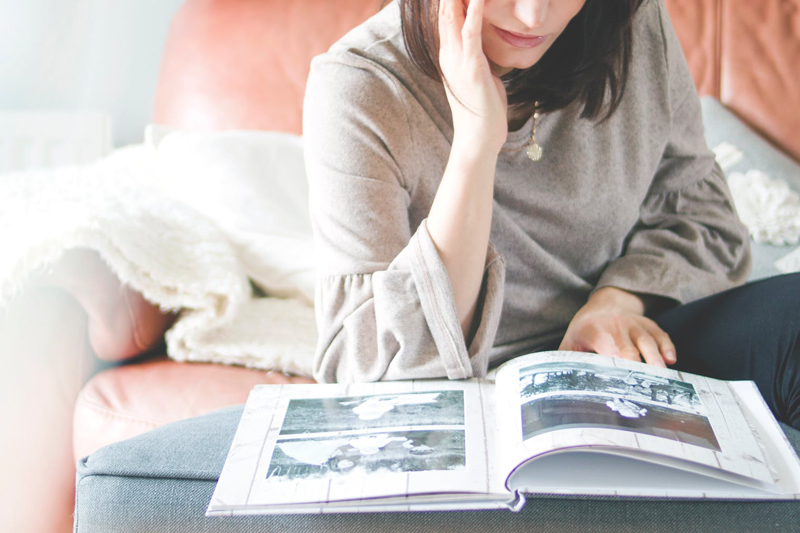 While many scrapbookers focus on the products, the photos are where it's really at. They may be printed or digital photos. Either way, there are likely to be so many that they need to be organized in some fashion. Every scrapbooker wants to be able to find that certain photo when it comes time to scrap it.
The first step is to gather all the photos together. It is much simpler to sort and organize them if they are all together. Of course, if more are found later, that's ok too. It will just take some time to add them to the already organized ones.

Many scrapbookers organize their layouts by date or person. They may have a specific album for birthdays or for each child or for Christmas time. If there is an organization to the albums, it would be most helpful to organize the photos in the same manner.

Organizing printed photos can be a big job. There are systems available that can help, but it could just be a simple box with file tabs to separate sections. If there are an extreme amount of photos, it might help to sort them several times. For example, if the scrapbooker has hundreds of photos from many years, it might be a good idea to sort first by year. Then a second pass can be made, sorting them by some other criteria, maybe month, event or person. It can take some time to sort, but as the passes are made, it will be easier overall to do it this way.

Organizing digital photos may be a little easier, especially if they are being sorted by date. Most digital photos have a date embedded and when they are downloaded, the software can set up files based on that date. This is great, unless the scrapper wants photos organized in a different manner.

For organizing in a different manner, there are these notations called "tags." Each photo can be tagged. They can even be tagged with multiple tags. Tags can be names, places, almost any word that the scrapbooker attaches to the photo through the organizing software. The software will be able to pull out all of the photos with a specific tag. For example, tag each photo that is Christmas related with a "Christmas" tag and the software will allow the scrapper to pull all of these photos with one click instead of sorting through many photos by hand. Tagging does sometimes have to be done by hand, but it can be easy if the software has facial recognition or even check boxes to mark when downloading new photos.

This offers some of the basics of organizing photos. Not everything is here, but this is a place to begin. For some, this can be a very large project all on its own, even before they get to the scrapbooking part. But if it is begun with current photos at least, then the task does not get even bigger with more time passed. So, that's the advice, start with today's photos. Organize all the new ones and work back. Digital can be more easily organized with the help of good software and then sort through the older photos with different passes and soon they will all be organized!


Related Articles
Editor's Picks Articles
Top Ten Articles
Previous Features
Site Map





Content copyright © 2019 by Kathleen Rensel. All rights reserved.
This content was written by Kathleen Rensel. If you wish to use this content in any manner, you need written permission. Contact Michelle McVaney for details.